CONSULTINGHOUSE SPONSORS THE NON-PROFIT ORGANIZATION "WORLDSKILLS GERMANY"
The non-profit organization World Skills Germany is working nationwide for inclusion projects with the focus on participation in professional competitions for people with disabilities. This gives people with disabilities the opportunity to demonstrate their special skills and competencies to the public and thus positively influence the image in society.
We as a company stand for high quality service combined with the best advisory in the fields of Market Entry Services, Accounting and Payroll. In order to provide the best possible service to our customers, highly qualified professionals are required. "We ourselves experience how difficult it is to find good specialists in the job market," says Andreas Wilke, Managing Director of Consultinghouse GmbH. That is why we as company are a proud sponsor of WorldSkills Germany.
The organization's goal is to give young people perspective and a future and to promote their talents in all fields of business education. In national and international competitions for non-academic professions, young people are shown opportunities in the professional world at an early stage. In addition, they are motivated to excellence in education. This is where dual education is promoted - and everything "made in Germany".
We as young company are very delighted in supporting young people in their professional future. This is why we are proud to support this important project!
All corporate citizenships
LET US BE A PART OF YOUR SUCCESS STORY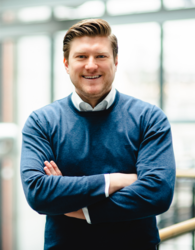 WHY US?
Strong experience in supporting foreign companies to develop their business in Germany
Our clients success is our success. Our objective is to grow along our clients
We are family owned. Our long- term perspective allows for good strategy and decision-making
Book your advisory call today
We help you to assess the current phase of your business and to build your personal roadmap about how your business can start and grow in Germany.
Market Entry Newsletter
Our newsletter covers the news you need. Subscribe now.