FOREIGN BUSINESS OWNERS
If a foreign company wants to expand into Germany, it can set up a domestic subsidiary, branch office, permanent business establishment or representative office. A business registration and if necessary, a separate state authorization is required for the subsidiary, branch office and permanent business establishment to commence commercial activities.
If the German branch is to be headed by foreign national's resident in Germany, a valid passport for the business registration and if necessary, the relevant documents for the business registration is sufficient for EU citizens from all 27 member states. They enjoy freedom of establishment according to the provisions of the free movement of persons (FreizügG/EU) regarding self-employment or equivalent paid employment.
Nationals from non-EU countries (third countries) who wish to travel to Germany to start a business require a special purpose residence permit (AE) which must be applied for the German foreign representation in their home country.
PLEASE NOTE
Foreigners are not permitted to start a self-employed activity without authorization. The provisions of the German Residence Act (AufenthG) must be observed. Nationals from third countries who are already resident in Germany and are in possession of a permanent residence permit, a residence authorization or a settlement permit are however equivalent to German or EU citizens.
HOW WE CAN HELP YOU
We help foreign companies and foreign investors to successfully incorporate a business in Germany
We help the foreign management to stay compliant with regard to German rules and regulations
Our cooperation partner Counselhouse helps foreign business owner to obtain a German residence permit which is aligned with the German Residence Act
LET US BE A PART OF YOUR SUCCESS STORY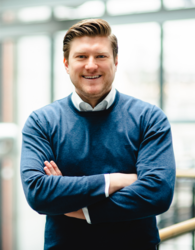 WHY US?
Strong experience in supporting foreign companies to develop their business in Germany
Our clients success is our success. Our objective is to grow along our clients
We are family owned. Our long- term perspective allows for good strategy and decision-making
RELATED BUSINESS SOLUTIONS
TO LEARN MORE ABOUT HOW WE CAN ADD VALUE TO YOUR BUSINESS IN GERMANY, PLEASE DO NOT HESITATE TO CONTACT US TODAY!
Book your advisory call today
We help you to assess the current phase of your business and to build your personal roadmap about how your business can start and grow in Germany.
Market Entry Newsletter
Our newsletter covers the news you need. Subscribe now.