OVERVIEW
With a steady growth forecast, Amazon & eCommerce is gaining importance day by day for productselling companies. A progressive trend of customers buying online makes it attractive for companies to offer and sell online. With more and more businesses selling online nowadays, it is important to bear in mind the rules that govern in terms of distance selling.
Distance selling means that a supplier sells goods or services to private individuals or customers established in another EU-Member State who do not apply VAT to their intracommunity acquisitions of goods. The supplier takes care of the transport of the goods to the customers. In Germany, typical examples are mail order companies like Amazon or Zalando. Companies from e.g. the UK are selling products or services to consumers on these platforms without face-to-face contact, and where the consumer does not get an opportunity to examine the goods before buying or discuss the service in person.
BUSINESS CHALLENGE
Due to the fact that in the past the number of traders has multiplied, and the volume of distance selling has increased dramatically, the EU became stricter and has tightened the rules for private traders and especially for selling companies. One aim of the regulations is on the one hand to ensure a minimum level of consumer protection across the European Union and on the other hand to ensure VAT submissions to the government.
Compliance with distance selling regulations needs to be taken seriously as it is a legal requirement. Enforcement action can be taken in the courts against businesses that breach these regulations. Please refer to our partner Counselhouse for legal advise.
As a selling company you are required to display at least a minimum of information about the goods or services you are providing on internet platforms including:
a description of the goods or services
the price of the goods or services
delivery and any cancellation rights
full information about the seller
SOLUTION DESCRIPTION
Our Market Expansion Services can assist any international companies to reach their desired success in the foreign market. Their business consultants are well-experienced in defining appropriate market entry strategy, evaluating the feasibility and potential of the companies ́ products or services, and developing marketing and sales channels. This range of services ensures that incorporated businesses adhere to the demands of their specific European target markets.
As most expanding companies face a wide variety of challenges from legal req uirements to immigration issues,our exclusive partner Counselhouse will independently provide tax, legal and labour aspects which may be critical in the evaluation of expanding your business to Europe's most important economies. Counselhouse is in-charged to assist international companies to understand and comply with any statutory requirements depending on their specific situation. Moreover, Counselhouse's lawyers and tax experts can also advise on any issues concerning management compliance, restructuring or service agreements.
BUSINESS VALUE
Consultinghouse provides the compliance platform required to successfully operate and grow your business in Germany.
MARKET EXPANSION SERVICES
ME.S is a professional services firm committed to helping international companies to reach new customers for any kind of product in Germany & Greater Europe. Our services can be tailored to support individual steps of the value chain. Furthermore, we advise companies to organize and operate their own individual value chain within and across the European markets.
LET US BE A PART OF YOUR SUCCESS STORY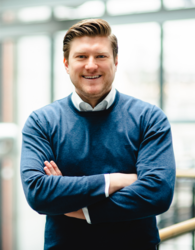 WHY US?
Strong experience in supporting foreign companies to develop their business in Germany
Our clients success is our success. Our objective is to grow along our clients
We are family owned. Our long- term perspective allows for good strategy and decision-making
RELATED BUSINESS SOLUTIONS
Book your advisory call today
We help you to assess the current phase of your business and to build your personal roadmap about how your business can start and grow in Germany.
Market Entry Newsletter
Our newsletter covers the news you need. Subscribe now.