CONSULTING SYMPOSIUM OF THE UNIVERSITY OF OLDENBURG 2014
"Consulting in the day after tomorrow - Where are we going?" was the headline of this year's Consulting Symposium of the Carl-von-Ossietzky University of Oldenburg.
The consulting world is facing a profound change. The image of the high- flyer, who has no financial worries, is no longer applying and therefore is not according to the consulting daily grind. Work -life balance, economic crises, social responsibility and strategic direction have become important topics to this industry and have been addressed at the Oldenburg Consulting Symposium 2014.
Also Consultinghouse was part of this event and speaker and discussed with the attending students, companies and interested parties the future of the consulting industry. What qualifications and skills are needed? Are certifications required? Which trends are emerging in the industry - both method and content? The topics of "customer relationship management", "innovation", "cost management", "globalization", "organic growth" and "market entry" are areas in which consulting firms are most often commissioned.
The growing international competition and the ongoing globalization are the main reasons why internationally oriented companies facing new challenges. A successful market entry and business development abroad, requires a fundamental understanding of the particular work and ways of thinking and patterns of behavior of the other (business) culture.
Wherever people of different cultures with different communication types, behavior and leadership styles, moral values or thinking patterns work together, intercultural competence is required. Especially in times of globalization, cultural competences often decide the success or failure of a market access.
In a workshop Andreas Wilke, Client Relation Manager at Consultinghouse, presented the attractiveness of foreign markets for Germany and Germany as an attractive market place for foreign companies and showed how a successful market entry can look like.
In addition to these and other topics of the workshop, Mr. Wilke pointed out, how fiscal, economic and legal problems in Germany can be solved or how consultants ensure to avoid such issues through their expertise. In addition to these aspects, attention was paid to the intercultural communication, which is also of enormous importance for a successful market entry.
To learn more about the Symposium visit the following website www.beratersymposium-oldenburg.de .
LET US BE A PART OF YOUR SUCCESS STORY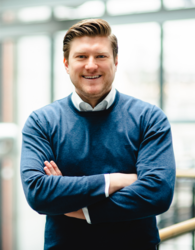 WHY US?
Strong experience in supporting foreign companies to develop their business in Germany
Our clients success is our success. Our objective is to grow along our clients
We are family owned. Our long- term perspective allows for good strategy and decision-making
Book your advisory call today
We help you to assess the current phase of your business and to build your personal roadmap about how your business can start and grow in Germany.
Market Entry Newsletter
Our newsletter covers the news you need. Subscribe now.