WHY GERMANY?
Germany is one of the world's most experienced market economies. It is the world's third largest economy in USD exchange-rate terms, the fifth largest by purchasing power parity (PPP), and the largest economy in Europe.
Germany uses the common European currency, the Euro, and its monetary policy is set by the European Central Bank in Frankfurt. The German economy is heavily export-oriented. German exports account for more than one-third of national output. As a result, exports traditionally have been a key element in German macroeconomic expansion. Germany is a strong advocate of closer European and worldwide economic and political integration, and its economic and commercial policies are increasingly determined by agreements among European Union (EU) members and EU single market legislation
SOLUTION DESCRIPTION
The key to a successful and sustainable entry into the German and European market is an elaborated marketing strategy. Usually this means starting with an in-depth market analysis in order to get an understanding of the local market environment and potential competitors and customers. Based on the results of this analysis a market entry strategy should be developed that takes into account the local mentality and culture.
Based on our experience we can tell that many new international companies were considering the incorporation of a legal entity in Germany. This first consideration, however, was only the next step in a long and carefully thought-out evaluation process. The majority of all business cases known to us started off by identifying a long-term business goal, followed by the definition of a very individual business strategy.
After the long-term business strategy has been made transparent to all stakeholders, an individual go-to-market approach was defined that would support the market entry strategy for Germany and the rest of Europe.
In this early stage your brand, people and market will also be taken into consideration. By creating an optimized market entry strategy that aligns your marketing and sales organizations with multiple channels, and communicating your story to the right customer segment, you achieve an increased penetration for your brand, products or services in the European markets.
We will work very closely with you during this stage of executing the go-to-market strategy. This collaboration will allow us to frequently monitor your goals versus the ongoing results of your tailored market entry strategy.
THE CONSULTINGHOUSE MARKET ENTRY FRAMEWORK FOR GERMANY
Based on more than 30 years of experience, Consultinghouse has defined a tailored Market Entry Framework specifically meeting the requirements of international organizations planning to approach the German market.
Entry planning & preparation
Location selection
Financial planning
Choice of entry mode
Market entry implementation
Business process design
Managing German partner(s)
Developing a local leadership team
Land acquisition
Managing local workforce
IP & technology protection
Business performance reporting
Quality management
HOW WE CAN HELP YOU
We know extremely well what companies need to do best when the objective is to enter the German. Out of all the companies we have been advising over the past 30 years about how to capture the European market, each and every one already had a strong product or service portfolio in place. Most of them were even already operating very successfully in their original marketplace. The most frequent question we heard concerned an adopted go to market strategy and how to develop new talent and skills to manage cultural differences. Both topics were identified as key drivers to be successful in an unknown market place with unknown regulations and compliances.
Our expertise will help you to match your market entry strategy to your individual long-term objectives. The execution of a very well-prepared strategic due diligence*, however, is the foundation for the successful long-term development of your business in Europe. Consultinghouse is committed to supporting our customers right in the early stages of the market entry approach. Our competence centre for corporate strategy will help you to achieve transparency and to keep the risk to a minimum.
Review of the business case
Understand business activities
Define project criteria
Translate into location benchmarking
Draft Human resource profiles
Understand supply chain management factors
Highlight knock-out criteria
Strategy meetings & workshops
Site selection expert
Industry expert
Human resource expert
Supply chain expert
Transfer pricing expert
Communication plan
Project management plan
Final list with countries/cities
Final list with location factors
Final evaluation of knockout criteria
Final required human resource profiles
Development of market entry strategy
Market, competitor and customer analyses
Identification of strengths and weaknesses
Business, finance and liquidity verification
Defining sales strategies & processes
Business incorporation
Consultinghouse has built best practices and in-depth experience to guide international companies through the entire business incorporation process in Germany.
Customer reach
Your products or services may well be superior and many people may already know your brand in your home market. In Europe, however, you experience difficulties to get your product to market. We have seen this phenomenon many times before and in many ways, with companies coming from all around the world approaching the European market.
Sometimes it is the way people react to new products and services; sometimes it is the challenge to identify potential partners to do business with. Organizations usually benefit from localized professionals who know the market and know how to develop business within that market.
Developing talents and skills
Talent and skills are important to market a product or service and to gain stakeholder confidence. Most of the organizations we have been supporting with their long-term projects started with a comprehensive sales representative office in Europe. It was interesting to see that even global players would not start with a big-bang approach. All market entry strategies, and especially those approaches from organizations coming from APAC, were carried out in a very careful manner. In the end, all of the companies with a holding abroad were able to establish an astonishing mix of talent developed in Europe and talent imported from their existing mature markets. Sharing knowledge has been one of the key drivers to successfully grow their business in Europe.
LET US BE A PART OF YOUR SUCCESS STORY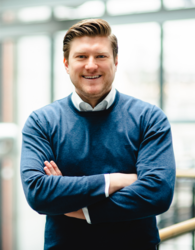 WHY US?
Strong experience in supporting foreign companies to develop their business in Germany
Our clients success is our success. Our objective is to grow along our clients
We are family owned. Our long- term perspective allows for good strategy and decision-making
RELATED BUSINESS SOLUTIONS
TO LEARN MORE ABOUT HOW WE CAN ADD VALUE TO YOUR BUSINESS IN GERMANY, PLEASE DO NOT HESITATE TO CONTACT US TODAY!
Book your advisory call today
We help you to assess the current phase of your business and to build your personal roadmap about how your business can start and grow in Germany.
Market Entry Newsletter
Our newsletter covers the news you need. Subscribe now.