PAYROLL SOLUTIONS FOR COMPANIES OPERATING IN GERMANY
Your business needs payroll services. But guess what? You could be doing more with your payroll. And your payroll could be doing more for you.
Companies that employ staff in Germany have not only to manage sensitive information, they are also often confronted with a myriad of local regulations and requirements. Further, change requests need to be managed quickly and result-oriented to provde employees with the best possible expereince. For this reason, high availability and great communication with a payroll service provider is key.
Consultinghouse is committed to helping companies already at the very begining of our partnership to look at the end-to-end data flow in order to provide personalized solutions to integrate the monthly payroll processes into existing operations in the best possible way. We adopt to your preferences, whether on the data or communication side.
HR leaders take advantage of a dedicated payroll specialist, who will be assigned as their spearing partner and single point of contact to collaborate around functional questions as well as critital events as they arise.
Our international customers engage our payroll services to take advantage of our expertise to manage the payroll of their employees in Germany accurately and on time.
HOW WE CAN HELP YOU
CUSTOMIZED PAYROLL SOLUTIONS FOR CORPORATES OPERATING IN GERMANY
Consultinghouse is able to provide flexible employee payroll solutions that support your unique business in Germany. Our employee payment solutions provide cost-savings, security and the comfort of having a personal single point of contact.
Registration with the German social security system
Monthly salary calculations
Monthly payroll return
Monthly money disbursement to German authorities
Monthly net salary disbursement to employees
Monthly filings with the social security & tax authorities
Annual filing with the required German insurance company
Consultation with regards to compensation plans
Net pay of expatriates including monthly gross-up
Continuous advisory (changing regulations, social security, pension plans, etc.)
ADVANTAGES OF WORKING WITH CONSULTINGHOUSE AS YOUR TRUSTED PAYROLL SOLUTION PROVIDER
Consultinghouse believes that the payroll process is a critical business task. Companies have to make sure that their employees receive their salaries at the end of each month. In order to create a high degree of employee satisfaction and to stay compliant with the German authorities, the payroll process has to make sure that the money is allocated along all stakeholders. In addition, payroll has to make sure that the amount on the individual payroll slip also reflects the actual performance of the individual employee.
Reliability: Our team will take care of your payroll is done in time and compliant to the German statutory law. You're left to focus on running a profitable business.
Flexibility: We will adjust our payroll service to your requirements and integrate it into our day to day work. You will have more time managing your business instead of the dreading tasks of payroll responsibilities.
Efficiency: We are able to connect our payroll services and functions with other operational areas, such as accounting-, or HR-management. Thereby, we are able to work faster, more cost effective and more efficiently for you.
Risk reduction: We combine our payroll solution with further services provided by Consultinghouse to allow a full 360° view on your data. You benefit from the speed and simplicity that comes from using a single service provider. Plus, all your data is hosted on our own premisis in Germany.
WE HOST YOUR DATA SECURELY ON OUR PREMISES
To protect sensitive customer data, our Dell T320 machines offer redundant dual SD media cards making our hypervisors failsafe. Other reliability and availability features that give our clients peace of mind include hot-plug hard drives, both hardware and software RAID options, redundant fans and hot-plug power supplies.
A SINGLE POINT OF CONTACT TO IMPROVE THE COMMUNICATION PROCESS
By providing a single point of contact to the parent company (e.g. based in Europe, Asia, the USA, etc.), as well as to the individual employees who are working out of Germany, Consultinghouse is able to support companies in reducing risk, as well as the complexity involved with regard to their internal communication and administrative payroll process, which effectively saves time and drives sustainable value creation.
MYDASHBOARD IS YOUR PERSONAL CUSTOMER PORTAL
We believe that communication should be simple. For this reason, Consultinghouse has digitalized the way our clients engage in our payroll services. MyDashboard allows our payroll customers to
subscribe and to unsubscribe to the payroll services
easily review monthly payroll reports and your employee's payroll slips
share individual payroll slips with your employees once approved
find an eInvoice that also can be paid online (PayPal, CreditCard, ApplePay etc.
How to manage my monthly payroll with Consultinghouse's MyDashbaord
We have simplified the way how our clients share relevant payroll information with us.
How to approve my monthly payroll reports & share payslips with individual employees
We show you how easy it is with MyDashboard to approve your monthly payroll reports & payroll slips, as well as how payroll slips can be easily shared with your individual employees.
WE ARE YOUR ONE-STOP-SHOP TO RUN YOUR PAYROLL IN GERMANY
Consultinghouse provides integrated payroll services and specialists with additional local expertise to deliver the most appropriate solution for our clients. Contact us today to learn more about our corporate payroll services.
RELATED BUSINESS SOLUTIONS
LET US BE A PART OF YOUR SUCCESS STORY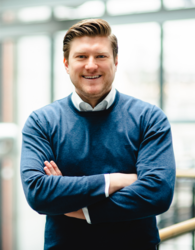 WHY US?
Strong experience in supporting foreign companies to develop their business in Germany
Our clients success is our success. Our objective is to grow along our clients
We are family owned. Our long- term perspective allows for good strategy and decision-making
Book your advisory call today
We help you to assess the current phase of your business and to build your personal roadmap about how your business can start and grow in Germany.
Market Entry Newsletter
Our newsletter covers the news you need. Subscribe now.