BUSINESS DEVELOPMENT
Are you expanding your business to Europe?

Germany is one of the main economic hubs in Europe, because of its large market, central location and high level of innovation, it is a very attractive location for international companies to set up their overseas branches.

Our region in Frankfurt am Main is home to some of the key players in the German automotive industry.Typical to the region of Frankfurt and the surrounding Rhine-Main area are innovative small- and medium-sized companies (SMEs), engineering firms, research institutes, and software developing companies. The combination of research and development, on-site production and sales know-how ensures the outstanding competitiveness of these companies.

As a market entry service provider, we are advising internationally expanding companies on all questions concerning the market entry into Germany, as well as explicit location factors of the Rhine-Main region.
SOLUTION DESCRIPTION
After identifying Germany as a potential market for your business, our consultants will advise, support and accompany you during the entire market entry process and the identification of growth opportunities.

Whether it is your plan to set up a branch office, a full company or just a salesperson, we will assist you to find an individual and customized solution that is right for your business type. Our solution is based on four main steps:
Analysis
Strategy
Activation
Implementation
HOW WE CAN HELP YOU
Consultinghouse supports companies of all sizes to successfully enter the German market. We will tailor the best solution for your company and ensure your success in your market expansion.
Our strategy solutions at a glance
LET US BE A PART OF YOUR SUCCESS STORY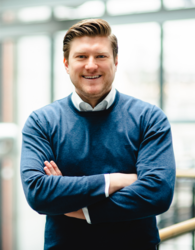 WHY US?
Strong experience in supporting foreign companies to develop their business in Germany
Our clients success is our success. Our objective is to grow along our clients
We are family owned. Our long- term perspective allows for good strategy and decision-making
RELATED BUSINESS SOLUTIONS
TO LEARN MORE ABOUT HOW WE CAN ADD VALUE TO YOUR BUSINESS IN GERMANY, PLEASE DO NOT HESITATE TO CONTACT US TODAY!
Book your advisory call today
We help you to assess the current phase of your business and to build your personal roadmap about how your business can start and grow in Germany.
Market Entry Newsletter
Our newsletter covers the news you need. Subscribe now.