GURGAON, NEW DELHI - 3RD OF SEPTEMBER 2013
On 3rd of September 2013 the much awaited Consultinghouse Market Entry and Expansion Summit 2013 took place at the German Centre in Gurgaon, New Delhi.
The summit, part of Consultinghouse's seven day roadshow through the Indian markets, was attended by German state representative of FrankfurtRheinMain and the Indo-German Chamber of Commerce.
FrankfurtRheinMain, the co-operation partner for this event, is the investment, promotion and marketing organization for the FrankfurtRheinMain region in Germany. The Indian office of FrankfurtRheinMain in Pune has already supported numerous Indian nationals to establish their business and expand operations in the region.
Expand your business with a reliable partner
On this day, Indian CEOs, Entrepreneurs and individuals got the opportunity to gather information about how to expand their business in the German market. In one to one meetings, the participants had the opportunity to meet the consultants of Consultinghouse personally and discuss their individual market entry strategy. A deeper insight into capturing the German market was given, especially with regard to unknown tax and legal regulations "We talked about how our consultants support Indian businesses and how to grow sustainably in Europe while benefitting the brand from the positive image of the business location in Germany" said Martin Wilke, Managing Director of Consultinghouse.
The Managing Director of the German Centre, Mr. Martin Fuchs, welcomed the participants and gave a short introduction to the activities of the German Center in Gurgaon. Mr. Martin Wilke talked about the challenges Indian companies have to face when entering the German market and Katerina Koleva, the business lawyer of our cooperation partner Counselhouse, provided a detailed look at the legal and tax barriers foreign companies have to overcome in a new business environment like Germany.
To overcome challenges when capturing new markets in Europe was the key point
The participants at the Expansion summit included CEOs, decision makers and entrepreneurs from various industries such as healthcare, ITC, tourism, fashion and the automotive industry, who joined the event in order to share their future plans. The main objective of this event at the German Centre in Gurgaon was "to inform everyone how Indian companies can differentiate themselves by capturing the German market" says Ritika Malik, Business Development Consultant responsible for the Indian market. "At the same time we talked about the challenges companies have faced in the past when expanding their operations into a new market."
After the presentation, the company representatives come together for a network and get-together. In the afternoon, One2One meetings were held with the senior partner of Consultinghouse and the decision makers in order to discuss their customized market entry strategy.
ABOUT THE EVENT
To all the participants we would like to say a big Thank You for coming to visit us at the German Centre Delhi Gurgaon on 3rd September 2013!
Event date
03.09.2013
Event duration
10:30 am - 1:30 pm
Venue

German Centre Delhi. Gurgaon

German Centre for Industry and Trade Delhi Private Limited
Building No. 9, Tower B, Level 12, DLF Cyber City Phase III
Gurgaon - 122 002, Haryana, India
www.gurgaon.germancentre.com
AGENDA
10:30 a.m.
Registration
11:00 a.m.

Introduction German Centre & Consultinghouse

Martin Fuchs, Managing Director, German Centre Delhi.
Gurgaon & Martin Wilke, Managing Director, Consultinghouse AMC int. GmbH

11:15 a.m.

Market Entry & Expansion Strategies for the German market

About the German market
Market entry Germany
Tax, labour & immigration law

12:15 p.m.

Q&As

We are looking forward to answering your questions with regard to market entry strategies for Germany.

12:30 p.m.
Networking & Buffet
2:00 - 5:00 p.m.

One2One meetings

Take the opportunity to meet our senior management team for a personal One2One discussion with regard to your individual business objectives. This time slot is for pre-registered attendees only.
ABOUT THE SPEAKERS
Martin Wilke, Managing Director
Martin Wilke has been working as a professional accountant and business advisor for more than 40 years now. This time has provided him with an exceptionally valuable insight into Germany's intricate business environment.
He has worked for the German tax authorities and for PWC in Frankfurt, Germany. In 1983, Martin founded his own consulting firm and since then has been supporting foreign investors in starting and growing their business operations within and across European borders.
Ritika Malik, Business Development Manager
As the leading Business Development Manager, Ms. Ritika Malik is developing and implementing growth opportunities between the Indian and German markets.
Ms. Malik has successfully advised complex cross-border expansion projects of Indan clients expanding their business to Germany. She is acting as the trusted advisor for many international clients providing her exerience on how to structure ndividual market entry strategies for European markets.
Katerina Koleva, Business Lawyer
Katerina Koleva graduated from the Goethe law school in Frankfurt/Main, Germany. Since then, she has concentrated on German labour and corporate law. Katerina works for Consultinghouse as a business advisor and is also the head of the Counselhouse legal team. Counselhouse is an independent cooperation partner that has already handled multiple complex projects pertaining to German corporate and immigration law.
WHO WE ARE
ABOUT CONSULTINGHOUSE
Whether you are incorporating a new business, planning to restructure your existing organization or looking into a possible new acquisition in Germany, Consultinghouse provides innovative solutions to address unique business challenges that support companies across various industries. Clients engage our professional advisory services to successfully manage their complete business lifecycle in a strong German economy.
ABOUT COUNSELHOUSE
Counselhouse is committed to supporting international clients by adding a legal perspective to their business operations in Germany. Our clients engage our legal advisory service to successfully keep their operations in legal balance when doing business within and across European borders
LET US BE A PART OF YOUR SUCCESS STORY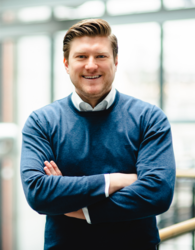 WHY US?
Strong experience in supporting foreign companies to develop their business in Germany
Our clients success is our success. Our objective is to grow along our clients
We are family owned. Our long- term perspective allows for good strategy and decision-making
Book your advisory call today
We help you to assess the current phase of your business and to build your personal roadmap about how your business can start and grow in Germany.
Market Entry Newsletter
Our newsletter covers the news you need. Subscribe now.