OVERVIEW
An active company in Germany must also obtain a German bank account. In order to open a German bank account, you must have a valid passport and a confirmation that Germany is your current place of residence from the local Public Office (Bürgeramt). In many banks, it is possible to have accounts administered in foreign currencies.
For account deposits of more than EUR 15,000 cash, banks are required to validate the identity of the depositor
PLEASE NOTE
Capital can be moved in and out of Germany without any restrictions. However, amounts over EUR 12,500, or equivalent payments with valuables, must be reported to the German Central Bank (Bundesbank). These reports are for statistical purposes only.
Whether a person needs to report money transfers from abroad depends on whether his or her place of residence is in Germany, nationality is irrelevant. A person or company with a place of residence or business in Germany must report incoming and outgoing payments from abroad for all transactions over EUR 12,500. Alternately, an investor with a place of residence abroad does not have to register a capital transfer to an account in Germany, even if the investor is the account holder.
HOW WE CAN HELP YOU
Financial institutions in Germany gain increasing credibility. We can help you open both private and corporate accounts in any bank in Germany.
We can advise international companies on opening a corporate bank account in Germany
LET US BE A PART OF YOUR SUCCESS STORY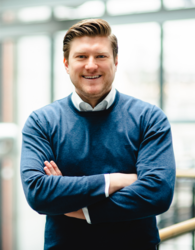 WHY US?
Strong experience in supporting foreign companies to develop their business in Germany
Our clients success is our success. Our objective is to grow along our clients
We are family owned. Our long- term perspective allows for good strategy and decision-making
RELATED BUSINESS SOLUTIONS
TO LEARN MORE ABOUT HOW WE CAN ADD VALUE TO YOUR BUSINESS IN GERMANY, PLEASE DO NOT HESITATE TO CONTACT US TODAY!
Book your advisory call today
We help you to assess the current phase of your business and to build your personal roadmap about how your business can start and grow in Germany.
Market Entry Newsletter
Our newsletter covers the news you need. Subscribe now.