MAKE SWITZERLAND A HOME FOR YOUR EUROPEAN HEADQUARTERS
More and more international companies are choosing Switzerland as an ideal location for a headquarter or Principal Company. Although Switzerland is fiscally attractive, the choice of this country as a Principal Company location is not exclusively tax driven. Companies should also take into consideration the international and social environment that Switzerland can offer.
In this respect, it is worth mentioning that the location of a Principal Company is particularly important to employees. Indeed, the decision to establish a Principal Company is often coupled with the relocation of personnel. These employees, who often have a significant amount of experience within the group, must be given the incentive to remain within the group during their secondment to headquarters.
BUSINESS VALUE
Headquarters companies can bring relief by allowing for business consolidation through shared services and by opening the door to interesting possibilities in the field of global tax minimization.
The main functions of Swiss management headquarters are the business management and often the financial management (e.g. treasury and cash pooling) of the group. In addition to these core functions, management headquarters often take on other functions and services along the value chain of the group, such as marketing and sales services, central procurement, legal advice, accounting, human resources services and information technology. As a further and often central component of the value chain, functions with regard to research, development and utilization of intellectual property, such as patent and trade mark rights, are transferred to the Swiss management headquarters.
As the Swiss HQ coordinates and centralizes certain group activities for the European region Consultinghouse's corporate solutions for the European markets will help international investors to reduce the risk, the costs involved and especially the time to market.
HOW WE CAN HELP YOU
Professionals at Consultinghouse offer you a wide range of consulting services that you will require for your Swiss headquarters. We rely on all the resources that our worldwide organization provides and therefore have competent local advisors on hand when cross-border issues arise.
Using a structured, quantitative and practical approach, we help companies to incorporate new sales branches simultaneously in the UK, France as well as in Germany. As part of our market expansion solution for the European markets, we help global companies to set up a new European headquarters company (HQ). Typically, the Head Office of a global company may decide to establish a HQ in Switzerland to act as a relay between the head office and its new incorporated businesses in the UK and Germany.
The actual implementation of a HQ or Principal Company may very well draw upon Consultinghouse's expertise in a whole range of areas, some of which are listed below:
Market entry strategy for the European markets
Go-to-market strategies
Organizational structuring
HR & talent management
Compensation & benefits
Accounting & payroll services
Our headquarter advisory services usually involves the specialists of our exclusive Tax & Legal partner Counselhouse.ch . Counselhouse's European Tax and Legal professionals help clients to minimize the tax burden on their business transactions and operations, to understand international tax developments and to make effective international investments.
LET US BE A PART OF YOUR SUCCESS STORY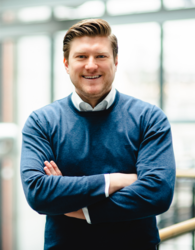 WHY US?
Strong experience in supporting foreign companies to develop their business in Germany
Our clients success is our success. Our objective is to grow along our clients
We are family owned. Our long- term perspective allows for good strategy and decision-making
RELATED BUSINESS SOLUTIONS
TO LEARN MORE ABOUT HOW WE CAN ADD VALUE TO YOUR BUSINESS IN GERMANY, PLEASE DO NOT HESITATE TO CONTACT US TODAY!
Book your advisory call today
We help you to assess the current phase of your business and to build your personal roadmap about how your business can start and grow in Germany.
Market Entry Newsletter
Our newsletter covers the news you need. Subscribe now.