BUSINESS CHALLENGE
Are you already running a well-established business or have you just completed the R&D of your very first product? Whatever stage your business might be at today makes little difference, because if you want to successfully go to market with your products or services you need to have a very good understanding about future industries, profitable clusters & successful markets.
BUSINESS VALUE
Business opportunity analysis and market research is a multidisciplinary advisory service offered by our dedicated team of senior market specialists. Before taking high-risks when approaching new markets talk to our experts first. Our applied experience, methods and market analysis capabilities will support you to find the right people, price & place to go to market with your unique products & services in Germany as well as in the wider European market.
HOW WE CAN HELP YOU
As a foreign investor you can leverage our industry expertise and in-depth understanding of local markets to clearly achieve more transparency about the most suitable investment opportunities for your company. Our team will support you in identifying long-term business growth drivers for your company within and across existing European markets.
To learn more about how you can sustainably develop your business in Germany & Greater Europe visit www.marketexpansion.services .
LET US BE A PART OF YOUR SUCCESS STORY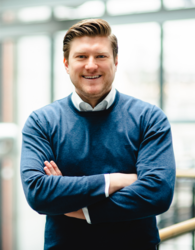 WHY US?
Strong experience in supporting foreign companies to develop their business in Germany
Our clients success is our success. Our objective is to grow along our clients
We are family owned. Our long- term perspective allows for good strategy and decision-making
RELATED BUSINESS SOLUTIONS
TO LEARN MORE ABOUT HOW WE CAN ADD VALUE TO YOUR BUSINESS IN GERMANY, PLEASE DO NOT HESITATE TO CONTACT US TODAY!
Book your advisory call today
We help you to assess the current phase of your business and to build your personal roadmap about how your business can start and grow in Germany.
Market Entry Newsletter
Our newsletter covers the news you need. Subscribe now.