BUSINESS CHALLENGE
An individual corporate strategy will most likely be your starting point and represents "The Route of your Journey".
Before turning a business case into action, clients engage with our corporate excellence team to identify key business strategies that would enable the overall business goals to be met. Well-defined corporate strategies drive efficiency within and across business and increase shareholder value to prevent a takeover.
SOLUTION DESCRIPTION
Our strategy team will work very closely with you to define an individual business plan and evaluate the KPIs in regard to capital and operational expenditures. We will monitor the progress you make as your business starts to operate in Europe. Our expertise will help you to keep your individual long-term objectives aligned with the overall business growth strategy and will optimize the strategy when needed.
The execution of a very well-prepared strategic due diligence*, however, is the foundation for the successful long-term development of your business in Europe.
HOW WE CAN HELP YOU
Consultinghouse is committed to supporting our customers even in this very early stage of the formation process. Our corporate strategy teams will help you to achieve transparency and to keep the risk to a minimum.
LET US BE A PART OF YOUR SUCCESS STORY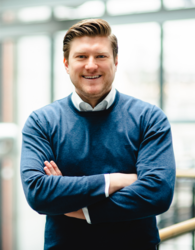 WHY US?
Strong experience in supporting foreign companies to develop their business in Germany
Our clients success is our success. Our objective is to grow along our clients
We are family owned. Our long- term perspective allows for good strategy and decision-making
RELATED BUSINESS SOLUTIONS
TO LEARN MORE ABOUT HOW WE CAN ADD VALUE TO YOUR BUSINESS IN GERMANY, PLEASE DO NOT HESITATE TO CONTACT US TODAY!
Book your advisory call today
We help you to assess the current phase of your business and to build your personal roadmap about how your business can start and grow in Germany.
Market Entry Newsletter
Our newsletter covers the news you need. Subscribe now.