BUSINESS CHALLENGE
The EORI Number (Economic Operator Registration and Identification Number) is allocated exclusively in the EU and is mandatory for customs clearance and the trade with and between European countries. The task of EORI is the identification of economic operators towards the customs administration. Every exporter or importer should apply for the EORI Number. For exporting or importing, this document is absolutely mandatory for customs clearance. When trading with third countries, the participants of said country will also need EORI.
Companies wishing to declare exports or imports to customs or apply for export permits from the Federal Office of Economics and Export Control (Bundesamt für Wirtschaft und Ausfuhrkontrolle - BAFA) require an EORI number from the very first export or import transaction.
Meeting Table Networking Sharing Concept
HOW WE CAN HELP YOU
As it is the case for any document, there is a lot of technical jargon. The EORI Number does not constitute an exception. The forms, the additional documents and other details are often unintelligible and complicated. This is why, we at Consultinghouse want to offer you help with the creation of your documents. We and our partner firms can help you with advice and by applying for the EORI Number for you. Our customs brokers are experts with long-term experience in this area. Use our services and profit from a fast and uncomplicated shipping of your freight.
TO LEARN MORE ABOUT HOW WE CAN ADD VALUE TO YOUR BUSINESS IN GERMANY, PLEASE DO NOT HESITATE TO CONTACT US TODAY!
RELATED BUSINESS SOLUTIONS
LET US BE A PART OF YOUR SUCCESS STORY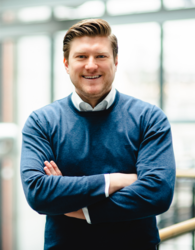 WHY US?
Strong experience in supporting foreign companies to develop their business in Germany
Our clients success is our success. Our objective is to grow along our clients
We are family owned. Our long- term perspective allows for good strategy and decision-making
Book your advisory call today
We help you to assess the current phase of your business and to build your personal roadmap about how your business can start and grow in Germany.
Market Entry Newsletter
Our newsletter covers the news you need. Subscribe now.