BUILDING A BRAND THAT MAKES AN IMPACT
Established markets in Europe provide companies with only little potential for growth. Young companies especially often find it difficult to assess effective ways to define a value proposition that makes an impact on their business.
BUSINESS VALUE
We believe that developing Brands represents the best possible way to communicate value to the right customer segment as well as to internal resources allowing companies to become and stay competitive in mature markets.
HOW WE CAN HELP YOU
Consultinghouse is committed to supporting clients to create brand strategies that work. Together with our clients we carefully assess strategies on how to make an impact on the market. We conduct customer segmentation and targeting in order to develop the best possible market mix to position the brand, including launch and relaunch.
Assessing value proposition of the brand
Identifying key markets and customer segmentation
Defining well-balanced brand strategies
Developing the best possible marketing mix
Monitoring brand performance
LET US BE A PART OF YOUR SUCCESS STORY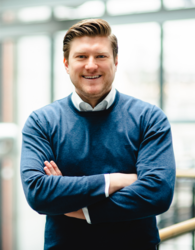 WHY US?
Strong experience in supporting foreign companies to develop their business in Germany
Our clients success is our success. Our objective is to grow along our clients
We are family owned. Our long- term perspective allows for good strategy and decision-making
RELATED BUSINESS SOLUTIONS
Book your advisory call today
We help you to assess the current phase of your business and to build your personal roadmap about how your business can start and grow in Germany.
Market Entry Newsletter
Our newsletter covers the news you need. Subscribe now.