BUSINESS GROWTH
Real business growth can only be achieved through a sustainable and profitable strategy plan. To understand the market, the business opportunities and envolved risks, is key to ensure a successful development of your new business in Europe.
SOLUTION DESCRIPTION
Consultinghouse helps companies to reach their full potential in their core business and achieve organic growth through different strategies:
M&A strategy
Due diligence
Structuring & financing
Monitoring transactions
HOW WE CAN HELP YOU
Our market experts will guide you through the different opportunities the German market has to offer. Whether you are looking for financial support for your project, wanting to invest in the German market or buying a already established company, we will help you enhance your competitive advantage and successfully expand your business to Germany. Our growth solutions involve all aspects of the project, from planning until completion, so you can profit from our many years of experience and minimize the risks of your investment, ensuring maximal return.
Our growth solutions support the full M&A process
LET US BE A PART OF YOUR SUCCESS STORY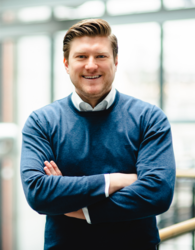 WHY US?
Strong experience in supporting foreign companies to develop their business in Germany
Our clients success is our success. Our objective is to grow along our clients
We are family owned. Our long- term perspective allows for good strategy and decision-making
RELATED BUSINESS SOLUTIONS
TO LEARN MORE ABOUT HOW WE CAN ADD VALUE TO YOUR BUSINESS IN GERMANY, PLEASE DO NOT HESITATE TO CONTACT US TODAY!
Book your advisory call today
We help you to assess the current phase of your business and to build your personal roadmap about how your business can start and grow in Germany.
Market Entry Newsletter
Our newsletter covers the news you need. Subscribe now.