BUSINESS STRATEGY CONSULTING
Developing a long term business strategy is what makes the difference between a successful and a non-successful business in the long run, especially when entering a new market. Hiring a trusted facilitator can be the solution to help your company identify and implement new opportunities and initiatives to your current business model.
SOLUTION DESCRIPTION
Consultinghouse and its team of specialists can help your company analyze and better reallocate your current resources, in order to develop your competitive advantage, as well as improve your profitability at the German market.
Our business strategy solutions include almost all key business areas, such as:
Corporate strategy
Growth strategy
Market entry strategy
Sales performance
Brand management
Intellectual property advisory
HOW WE CAN HELP YOU
Consultinghouse helps your company to formulate and implement a winning strategy, from front-office until organizational aspects. By establishing a strategic business plan in cooperation with our clients, we build the confidence that investors will, indeed, profit the most in a strong German economy.
Our strategy solutions at a glance
WE DRIVE YOUR SUCCESS STORY IN GERMANY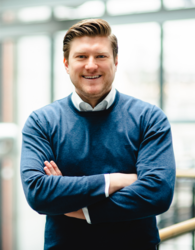 WHY US?
Strong experience in supporting foreign companies to develop their business in Germany
Our clients success is our success. Our objective is to grow along our clients
We are family owned. Our long- term perspective allows for good strategy and decision-making
RELATED BUSINESS SOLUTIONS
TO LEARN MORE ABOUT HOW WE CAN ADD VALUE TO YOUR BUSINESS IN GERMANY, PLEASE DO NOT HESITATE TO CONTACT US TODAY!
Book your advisory call today
We help you to assess the current phase of your business and to build your personal roadmap about how your business can start and grow in Germany.
Market Entry Newsletter
Our newsletter covers the news you need. Subscribe now.