BRING YOUR INVENTION TO LIVE IN EUROPE
Intellectual Property Rights (IPRs) can create and add value to an organisation within and across multiple countries. By using IPRs as a strategic tool, Intellectual Property assets can be turned into Intellectual Capital that support the following business objectives:
To ensure business flexibility
To secure business profitability
To maintain superior competitive position
BUSINESS VALUE
The right IP strategy can be used globally for the benefit and growth of the whole enterprise. Our global competence centre for patent strategies will enable you to evaluate scenarios about how to develop your rapidly growing intellectual assets more effectively and in multiple ways.
HOW WE CAN HELP YOU
Consultinghouse provides companies that have high potential to develop their inventions with great expertise on managing their patent portfolio for cutting-edge technologies.
Customers benefit from a wide range of patent strategy advisory services provided for the following topics:
Trade marks & brands
Confidentiality
Copyright
European patents
It is our team's objective to dedicate as much time as required to your IP development plan allowing us to achieve a deep understanding of your invention. In this way it will be most effective for you to achieve the highest value of patent protection in Germany and Greater Europe.
LET US BE A PART OF YOUR SUCCESS STORY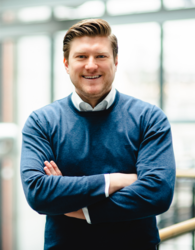 WHY US?
Strong experience in supporting foreign companies to develop their business in Germany
Our clients success is our success. Our objective is to grow along our clients
We are family owned. Our long- term perspective allows for good strategy and decision-making
RELATED BUSINESS SOLUTIONS
TO LEARN MORE ABOUT HOW WE CAN ADD VALUE TO YOUR BUSINESS IN GERMANY, PLEASE DO NOT HESITATE TO CONTACT US TODAY!
Book your advisory call today
We help you to assess the current phase of your business and to build your personal roadmap about how your business can start and grow in Germany.
Market Entry Newsletter
Our newsletter covers the news you need. Subscribe now.