KOLKATA, INDIA - 31ST OCTOBER 2017
On October 31st, 2017 the 7th Consultinghouse - German Market and Expansion Summit were held at the Indo-German Chamber of Commerce in Kolkata, India. Around 50 delegates from business, finance, politics and leather industry attended the meetings and conference. Among the participants were regional and non-regional members including Nari Kalwani, Chairman of the Federation of Indian Export organization, Adhar Sahni, president of the Indian Leather Products Association (ILPA) and the regional head of the local chamber of commerce.
The Regional Director of the IGGC, Ms. Sabina Pandey and the IGGC president of the North-East Region, Mr. Nari Kalwani, jointly opened the conference. Mr. Kalwani stated that Germany and India maintain a long trade history and that Germany is ever since one of the most important markets for both, Indian producers and companies and German buyers. "If you have a German company as business partner, this relationship should be based on a long-term relationship, as Germans are usually not interested in short term business occasions". This is a result by the reliability and honesty of the Germans, Mr. Kalwani continued.
The conference targeted companies who want to differentiate themselves from their competitors by setting up a representative office in Germany. In addition, great insight have been giving on how Indian companies can initiate a business partnership in sectors like trade and investment, power, agriculture, leather production, IT, manufacturing and high end engineering. Ms. Pandey continued that also the chamber is reacting on the high demand of employees in Germany with the internal Management program offered by the Kolkata office.
After the round of introduction, the Consultinghouse advisors gave in their presentation a great overview on the chances and opportunities Indian companies have while expanding their business operations to Germany. We talked about how our consultants support Indian businesses and how they can grow sustainably in Europe while benefitting from the positive image of the business location Germany. "This inspired the attended companies and led to a lively discussion and information exchange, which is usually rare for events like these," said Sabina Pandey.
Mr. Martin Wilke from the Management Consulting Firm Consultinghouse in Germany, spoke about various German market entry & expansion strategies, the German market place and market entry solutions. Through opening an office in Germany, Indian companies can effectively benefit from the positive image of the Germany market. The process of entering the German market were explained and were received with great interest amongst the participants during the event.
In addition, cultural aspects and importances in German were discussed at the Market Entry & Expansion Summit in Kolkata, India. Mr. Andreas Wilke, Managing Partner, Consultinghouse Germany, enlightened the participants about the business culture, German business etiquette and sourcing valuable business partners in Europe.
"Intercultural communication and understanding of the values and norms is of enormous importance for a successful market entry", said Andreas Wilke. "Wherever people of different cultures with different communication types, behavior and leadership styles, and moral values or thinking patterns are working together, intercultural competence is required. Especially in times of globalization, cultural competences do often decide on success or failure of a market access.
The participants expressed their appreciation to the chamber of commerce in Kolkata and the entire Consultinghouse team, for making such an event happen. All participants agreed that this kind of knowledge exchange was very worthwhile and should be continued in the future as well.
Consultinghouse's Market Entry & Expansion Summit in Kolkata, India 2017
ABOUT THE SPEAKERS
Martin Wilke, Managing Director
Martin Wilke has been working as a professional accountant and business advisor for more than 40 years now. This time has provided him with an exceptionally valuable insight into Germany's intricate business environment.
He has worked for the German tax authorities and for PWC in Frankfurt, Germany. In 1983, Martin founded his own consulting firm and since then has been supporting foreign investors in starting and growing their business operations within and across European borders.
Katerina Koleva, Business Lawyer
Katerina Koleva graduated from the Goethe law school in Frankfurt/Main, Germany. Since then, she has concentrated on German labour and corporate law. Katerina works for Consultinghouse as a business advisor and is also the head of the Counselhouse legal team. Counselhouse is an independent cooperation partner that has already handled multiple complex projects pertaining to German corporate and immigration law.
Andreas Wilke, International Client Relations
Mr. Andreas Wilke is specialized in International Business Management. He worked for Deutsche Telekom, where he gained valuable experience engaging in offshore projects between Germany and emerging BRIC countries, especially Brazil & India, with regard to cross-border investment projects.
Mr. Wilke joined Consultinghouse in 2013 and works in Client Relations to advise foreign investors on strategies to successfully operate their business operations in European markets.
WHO WE ARE
ABOUT CONSULTINGHOUSE
Whether you are incorporating a new business, planning to restructure your existing organization or looking into a possible new acquisition in Germany, Consultinghouse provides innovative solutions to address unique business challenges that support companies across various industries. Clients engage our professional advisory services to successfully manage their complete business lifecycle in a strong German economy.
ABOUT COUNSELHOUSE
Counselhouse is committed to supporting international clients by adding a legal perspective to their business operations in Germany. Our clients engage our legal advisory service to successfully keep their operations in legal balance when doing business within and across European borders
LET US BE A PART OF YOUR SUCCESS STORY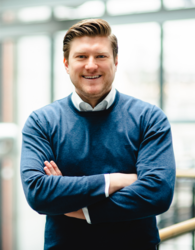 WHY US?
Strong experience in supporting foreign companies to develop their business in Germany
Our clients success is our success. Our objective is to grow along our clients
We are family owned. Our long- term perspective allows for good strategy and decision-making
Book your advisory call today
We help you to assess the current phase of your business and to build your personal roadmap about how your business can start and grow in Germany.
Market Entry Newsletter
Our newsletter covers the news you need. Subscribe now.