OVERVIEW
If a foreign company operates a branch office in Germany (business office, factory, etc.), its profits must be taxed in Germany. The taxes incurred depend on the legal form of the company. They correspond to the taxes that a company with the corresponding German legal form would have to pay.
The profits of the branch which is taxed in Germany is either exempt from taxation in the other State or is subject to taxation there, in which case the tax paid in Germany is charged against the corresponding tax of the other State. Details are provided in the Agreement for the Avoidance of Double Taxation (DBA) concluded by Germany with the other State.
In particular, income tax or corporation tax, solidarity surcharge, payroll tax, trade tax and value-added tax are payable.
PLEASE FIND AN OVERVIEW ABOUT GERMAN TAXES AS FOLLOWS
LET US BE A PART OF YOUR SUCCESS STORY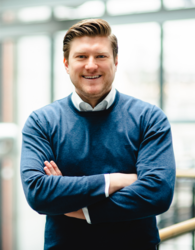 WHY US?
Strong experience in supporting foreign companies to develop their business in Germany
Our clients success is our success. Our objective is to grow along our clients
We are family owned. Our long- term perspective allows for good strategy and decision-making
RELATED BUSINESS SOLUTIONS
SEAMLESSLY EXPAND YOUR BUSINESS TO GERMANY
TO LEARN MORE ABOUT HOW WE CAN ADD VALUE TO YOUR BUSINESS IN GERMANY, PLEASE DO NOT HESITATE TO CONTACT US TODAY!
Book your advisory call today
We help you to assess the current phase of your business and to build your personal roadmap about how your business can start and grow in Germany.
Market Entry Newsletter
Our newsletter covers the news you need. Subscribe now.