GET THE MOST OUT OF YOUR SALES FORCE
SALES PERFORMANCE MANAGEMENT
Sales performance management helps ensure organizations align sales performance with corporate objectives and sales strategy. Through more effective and efficient processes for managing sales territories and coverage models, planning and distribution of sales quotas, and calculating incentive compensation plans, organizations adopting SPM have increased revenue and improved sales margins.
Consultinghouse helps clients to manage & optimize their sales performance towards the German marketplace.
FUNCTIONAL AREAS
SALES ORGANIZATION
Companies increasingly are orchestrating multi-channel dialogs with their prospects and customers. This is not without risks. We assist our clients in aligning their sales organization with the appropriate segmentation of their customer base in Germany.
We can identify and source suitable sales partners who can build turnkey sales organizations and help define the benefits and unique features specially to your product. Then we take care of the most essential marketing communication and track successes and developments (targets) with efficiant controlling measures.
Development of sales & go-to-market strategies
Building sales channels
Development of appropriate procedures and naming of proper distribution channels
Identification of suitable partners
Customer reasoning and defining of sales procedures
Definition of USP's Competitive analysis
Sales performance management and monitoring of all sales channels
COMPENSATION & BENEFITS
When hiring new sales force in order to built up a sales organization also the definition and implementation of well structured and role-specific compensation plans becomes relevant. Our partner Counselhouse is helping companies to setup customized employment contracts, as well as sales agreements.
To learn more about Counselhouse and how its legal advisory services can help clients to stay compliant with regard to the German law and regulations, please visit the following website:
Sales Performance Management is the advancement of the customer relationship management approach (CRM approach) and goes much further than the CRM view, which is reduced to the management of all interactions to customers with the objective to increase their loyalty.
At heart, sales performance management is concerned with increasing the turnover, expanding market shares and achieving better returns. This becomes important especially when developing a new enterprise in an established market like Germany.
The improvement of sales performance affects the entire company and embeds the five areas strategy and aim, marketing and sales, processes and organisation, IT support and system as well as humans and corporate culture. The following issues are taken into account:
Sales Performance is an issue, which concerns the entire management and not only the sales manager
Sales process evaluation and the consideration of an agile sales organization are fundamental drivers of the sales performance
Implementing a sales methodical - ranging from acquiring of new customers to the winning back of customers - helps to unite forces
The systematic analysis of customer data is just as important for the optimisation of the performance portfolio and the sales management as the integration of external market and competition data
The connection to corporate management within planning and reporting systems is fundamental for a sustainable success
We use a sales performance audit as first access to the topic. It offers a systematic frame to identify essential fields and enables the deriving of targeted measures. All relevant areas of the company are covered by using interviews with structured questionnaires and workshops. Eventually, we help our clients to help themselves as they mostly know the best where the adjusting levers for a successful improvement sales performance are.
HOW WE CAN HELP YOU
We work closely together with our customers to find hidden potential in their sales systems. In order to exploit this potential, we have developed a fast and flexible sales performance framework.
LET US BE A PART OF YOUR SUCCESS STORY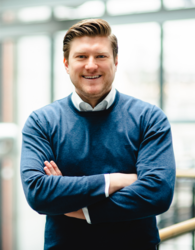 WHY US?
Strong experience in supporting foreign companies to develop their business in Germany
Our clients success is our success. Our objective is to grow along our clients
We are family owned. Our long- term perspective allows for good strategy and decision-making
RELATED BUSINESS SOLUTIONS
TO LEARN MORE ABOUT HOW WE CAN ADD VALUE TO YOUR BUSINESS IN GERMANY, PLEASE DO NOT HESITATE TO CONTACT US TODAY!
Book your advisory call today
We help you to assess the current phase of your business and to build your personal roadmap about how your business can start and grow in Germany.
Market Entry Newsletter
Our newsletter covers the news you need. Subscribe now.