THE CHALLENGE
Since City Bike Tours became active in Germany the very first time, the young start-up company from Denmark was looking for a professional service provider to process and register their monthly payroll operations and to enhance and support with their future growth objectives. Since the company was a start-up, it was also looking for a partner who had a similar mindset and understood the way how a young, fast - growing company worked. The company found help from the Consultinghouse payroll and HR team which completed the basic procedures and regulations for the staff it employed in Germany.
Since it was unclear how the business will develop, the company needed a partner who was able to run a small number of payroll, but could also scale in case the company was growing over time. In addition, it was important that the payroll provider was flexible, as it was not only unclear what the total number of Final employees will be, but also had to deal with seasonal fluctuations. Therefore, the on- and off boarding process needed to be quite fast and convenient to avoid any disrupting hickups.
Due to the different work types and offered jobs at City Bike Adventures, the company had various employment categories and employment statuses of the employees. Therefore, each payroll needed to be calculated individually. The start-up needed a partner capable of taking over the disbursement of salaries and the calculation of social insurance and wage tax, so that they could focus 100% on their business growth in Germany.
THE SOLUTION
After analysing the client's requirements, Consultinghouse designed a successful payroll solution matching the unique requirements of a company having only a few employees on their payroll at the beginning but also with the outlook of growing to a larger number. By using flexible and uncomplicated processes in handling the payroll, it was possible for Consultinghouse to process pay slips according to the specifications of City Bike Tours as well as their employees.
All these efforts ensure that the payroll processing is managed accurately and in compliance with German payroll legislation. Due to the Consultinghouse customer portal "MyDashboard" the collaboration among the City Bike employees, their HR team and Consultinghouse as professional employer services provider was very much simplified and fast.
THE OUTCOME
City Bike Tours has now successfully established their business in Berlin as well as Munich and the company plans to add more cities to its portfolio within the next month and years.
With the help of Consultinghouse, the company successfully integrated their tour guides into the company. This allowed the company to concentrate on its business operation from day one in Germany.
By providing a single point of contact to, Consultinghouse supports the City Bike Tour Management in reducing risk, and alleviates the complexity with regard to their internal communication to employees and administrative processes, which effectively saves resources and time. This effectively helps the company not only to save time and money but drives value in a fast moving tourism industry. This reliability has gained a very high degree of satisfaction from both employers and employees.
For more information about City Bike Adventures in Germany, please visit www.citybikeadventures.com/
LET US BE A PART OF YOUR SUCCESS STORY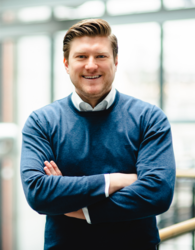 WHY US?
Strong experience in supporting foreign companies to develop their business in Germany
Our clients success is our success. Our objective is to grow along our clients
We are family owned. Our long- term perspective allows for good strategy and decision-making
RELATED BUSINESS SOLUTIONS
Book your advisory call today
We help you to assess the current phase of your business and to build your personal roadmap about how your business can start and grow in Germany.
Market Entry Newsletter
Our newsletter covers the news you need. Subscribe now.