BUSINESS CHALLENGE
Being a leading company in the US and Asia, Freyr's objective was to find new target customer segments in Europe. The incorporation of a sales office in Germany was evaluated to be a feasible approach, as it would allow Freyr's to better serve its European customers and to further increase its global market share and diversify its business from the competitors on the home market.
Freyr´s strategy was to have a German-based company as a hub for the company´s operations for the entire European market. As their sales employees have to cover all Europe by car, train, or plane, the company aimed for a central office location in Germany. To effectively meet this business objective, Freyr evaluated together with Consultinghouse the possibilities of the best office location. As Freyr's management is mainly based in the US and India, Freyr required the establishment of a relationship with a strong partner in Germany who is able to cover all aspects of not only the market entry process, but also the ongoing monthly and annual compliance services.
Before initiating the German market entry approach, Freyr had to better understand the legalities of the regularity industry in Germany. Not only in terms of selling their services, but also with regards to generally advertising their services in Germany. In addition, Freyr already had established contracts with existing customers in Europe which also had to be transferred, immigrated, and structured to the German legal entity. Last but not the least, specialized customer success managers needed to be on boarded with the new German company to be able to serve Freyr's existing European customers from the ground in Germany.
HOW WE HELPED
Consultinghouse had been selected as a trusted local business partner. Consultinghouse is a management consulting firm which has the experience to help Freyr to successfully enter and facilitate its growing business to the German market. By providing not only a detailed overview on the right business location, but also reliable accounting* and payroll services, Consultinghouse is a partner beyond the actual incorporation, allowing the company to focus on sustainable growth of their business in Europe.
Consultinghouse introduced a phased market entry approach to manage Freyr's case. The approach is based on Consultinghouse's proven market entry methodology and allowed the consulting firm to address each of Freyr's individual requirement in a structured and transparent manner.
As part of the market entry initiative both companies, Freyr and Consultinghouse, set a common understanding of the timeline and the corresponding steps required to successfully expand Freyr's market in Germany.
After the timeline and responsibilities were defined and a communication plan was setup, appointments with the local authorities as well as with the bank to open a corporate bank account in Germany were scheduled and monitored by Consultinghouse.
To provide personal guidance, an experienced Consultinghouse market entry specialist has been introduced as the first point of contact, assisting Freyr´s management throughout the whole business incorporation process
THE OUTCOME
Consultinghouse has successfully designed the process of business incorporation and personally guided Freyr Solutions throughout the establishment of their local office. The Consultinghouse advisory team has provided relevant strategic advice across various fundamental areas such as market entry, HR and Accounting*.
By acquiring the services offered by Consultinghouse, Freyr have received professional services and credible information to attain their companies' vision, especially in increasing the number of employees in the German office, based on their long-term HR strategy.
Having the maintenance and statutory office address at Consultinghouse in Frankfurt means that Freyr doesn't need to worry about penalties or missing deadlines. This gives the company security and they can fully concentrate on their core business.
Since Freyr's new GmbH started its business operations in Germany the company has continuously been able to develop its business in the European market while Consultinghouse has provided strong guidance on the strategy as well as on the operational side.
For more information about Freyr, please visit www.freyrsolutions.com
LET US BE A PART OF YOUR SUCCESS STORY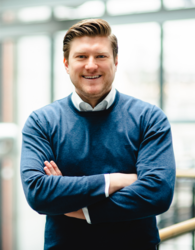 WHY US?
Strong experience in supporting foreign companies to develop their business in Germany
Our clients success is our success. Our objective is to grow along our clients
We are family owned. Our long- term perspective allows for good strategy and decision-making
RELATED BUSINESS SOLUTIONS
Book your advisory call today
We help you to assess the current phase of your business and to build your personal roadmap about how your business can start and grow in Germany.
Market Entry Newsletter
Our newsletter covers the news you need. Subscribe now.