BUSINESS CHALLENGE
In 2007 TACO first approached the European market by sending Indian employees to Germany to develop business in the EMEA region. As the number of Indian employees it sent out increased, TATA AutoComp established a legal entity in Germany which would allow it to scale the growing business.
To keep the ordinary operation cost-efficient, TACO needed a reliable and professional payroll service provider to complete basic procedures and regulations for the staff it employed in Germany.
OUR APPROACH
Consultinghouse successfully designed the process of establishing a subsidiary for TACO. Both before and after business incorporation, the payroll service team in Consultinghouse has been providing flexible Employee Payroll Solutions to TACO and ensures that payroll is managed accurately and complies with current German legislation. The package offers cost-savings, security and the comfort of having a personal single point of contact for the company.
Meanwhile, Consultinghouse supports TACO by providing accounting* services that help the company stay compliant with German statutory law. Along with that our partner Counselhouse provides legal advisory services to TACO with regard to immigration of foreign workers through work permits in Germany.
Services provided:
Registration of new employees at social security
Monthly salary calculations & generation of pay slips
Monthly net salary disbursement to employees
Monthly money disbursement to German social security & tax authorities
All year end work (provided by

counselhouse.eu )
THE OUTCOME
In 2013, TACO GmbH is successfully established in Germany. By sending out experienced employees from India to Germany, TACO gained its market share in one of the strongest markets in the world.
The payroll services provided by Consultinghouse ensure that the employees receive their salaries on time, and its reliability has attracted a high degree of satisfaction from both, employers and employees. Also, by being a single point of contact for the parent company in India, Consultinghouse supports TACO in reducing risk, as well as complexity with regard to their internal communication & administrative payroll process, which effectively saves time and drives value when operating in Germany.
For more information about TATA, please visit www.tacogroup.com .
LET US BE A PART OF YOUR SUCCESS STORY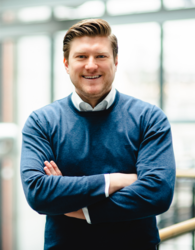 WHY US?
Strong experience in supporting foreign companies to develop their business in Germany
Our clients success is our success. Our objective is to grow along our clients
We are family owned. Our long- term perspective allows for good strategy and decision-making
RELATED BUSINESS SOLUTIONS
Book your advisory call today
We help you to assess the current phase of your business and to build your personal roadmap about how your business can start and grow in Germany.
Market Entry Newsletter
Our newsletter covers the news you need. Subscribe now.