BUSINESS CHALLENGE
Australian Vintage is a global company and has been in the German market since 2010. Australian Vintage chose the "Permanent Representative'' version of running their business rather than establishing a german company to be able to employ german employees.
For their german employees who take care of the German wine market, they needed to find a personalised and efficient solution for their accounting topics related to their german market.
OUR APPROACH
Australian Vintage found a reliable and efficient partner with Consultinghouse. Besides taking care of their german company set up and legal concerns, Consultinghouse was able and still is to this date their payroll service provider.
Until the salary has been transferred to the individual employee many steps, decisions, as well as data points, are being collected and aligned. With the customer portal of Consultinghouse the payroll process runs accurately and on a monthly basis.
THE OUTCOME
Since 2010 Australian Vintage and Consultinghouse have been working together and are able to offer a personalised and efficient payroll solution for their German market. Further Consultinghouse was able to guide Australian Vintage with the administration of setting up the local support in Germany without needing to establish a legal entity.
To learn more about Australian vintage please visit www.australianvintage.com.au
LET US BE A PART OF YOUR SUCCESS STORY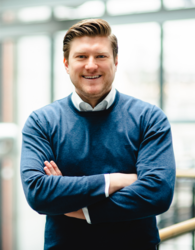 WHY US?
Strong experience in supporting foreign companies to develop their business in Germany
Our clients success is our success. Our objective is to grow along our clients
We are family owned. Our long- term perspective allows for good strategy and decision-making
RELATED BUSINESS SOLUTIONS
Book your advisory call today
We help you to assess the current phase of your business and to build your personal roadmap about how your business can start and grow in Germany.
Market Entry Newsletter
Our newsletter covers the news you need. Subscribe now.