BUSINESS CHALLENGE
Wallbox founded its company in Germany in 2018 and is based in Frankfurt/Main. In 2019, when Wallbox had started to welcome their first customers in Germany, providing electric vehicle chargers, the company needed to send out local sales- and service engineers as well as hire local specialists to sustainably grow its business. As the business started to grow, the local team increased as well. Consequently, Wallbox was confronted with local compliance regulations and requirements regarding monthly bookkeeping, payroll and employment of experts in Germany.
Therefore, for its German operation, Wallbox needed a local but international company as a trusted partner and service provider in Germany to complete basic procedures in order to keep the ordinary operation cost-efficient as well as to comply with local regulations.
OUR APPROACH
Consultinghouse supports Wallbox Charges GmbH by providing ongoing accounting* services which help the company to remain compliant with German statutory requirements. Consutinghouse acts as the local point of contact for the customer's Accounting Department, which is based in Spain, and the authorities in Germany. This ensures that information is not getting lost and correctly transmitted. This makes it possible to work more efficiently and ensures timely processing.
In addition, Consultinghouse has assisted Wallbox in setting up an optimal and customized salary- and payroll payment system, allowing all involved stakeholders to access and exchange data at any time. All these efforts ensure that the payroll has been managed accurately and in compliance with German payroll legislation for a rapidly growing team.
THE OUTCOME
The services provided by Consultinghouse super-charges Wallbox' operations here in Germany allowing Wallbox to focus on the development of their business in a highly competitive market. The reliability of the provided services has gained a very high degree of satisfaction from both employers and employees. Wallbox can concentrate exclusively on its valuable customers in Gemany and can leave the compliance work entirely to the Consultinghouse Team.
By providing a single point of contact to the European HQ in Spain, Consultinghouse supports Wallbox in reducing risk and alleviates the complexity with regard to their internal communication and administrative processes, which effectively saves resources, time and drives value when operating in Germany.
For more information about Wallbox Charges, please visit https://wallbox.com
LET US BE A PART OF YOUR SUCCESS STORY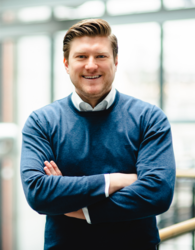 WHY US?
Strong experience in supporting foreign companies to develop their business in Germany
Our clients success is our success. Our objective is to grow along our clients
We are family owned. Our long- term perspective allows for good strategy and decision-making
RELATED BUSINESS SOLUTIONS
Book your advisory call today
We help you to assess the current phase of your business and to build your personal roadmap about how your business can start and grow in Germany.
Market Entry Newsletter
Our newsletter covers the news you need. Subscribe now.