BUSINESS CHALLENGE
Quanta was looking for a professional service provider to keep their ongoing business operations running and to enhance their future growth objectives. The company sought help from the Consultinghouse business advisory team to keep the day to day operation cost-efficient. Quanta needed a reliable and professional payroll service provider to complete basic procedures and regulations for the staff it employed in Germany to comply with local employment law and regulations.
Furthermore, the company had to register all of its employees with the German Social System and file an income tax return declaration for each one. To avoid penalties, this had to be realized in the shortest time possible.
THE OUTCOME
The services provided by Consultinghouse ensure that Quanta stays powerful in the highly competitive German market and compliant with German statutory law. This reliability has gained a very high degree of satisfaction from both employer and employees. By taking advantage of Consultinghouse's services, Quanta has to date successfully completed various projects and enhanced its reputation as well as gained market share in Germany. The payroll solutions provided by Consultinghouse ensure that their employees receive their salaries efficiently and on time.
By providing a single point of contact to the parent company in the UK, Consultinghouse helps Quanta to reduce risk as well as complexity in terms of their internal communication & administrative payroll process, which effectively saves time and drives value when operating in Germany. This allows Quanta to focus on its core business operations of contract and permanent recruitment servic
For more information about Quanta, please visit www.quanta-cs.com .
LET US BE A PART OF YOUR SUCCESS STORY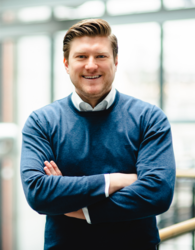 WHY US?
Strong experience in supporting foreign companies to develop their business in Germany
Our clients success is our success. Our objective is to grow along our clients
We are family owned. Our long- term perspective allows for good strategy and decision-making
Book your advisory call today
We help you to assess the current phase of your business and to build your personal roadmap about how your business can start and grow in Germany.
Market Entry Newsletter
Our newsletter covers the news you need. Subscribe now.