BUSINESS CHALLENGE
Momenta has expanded its market to Germany and therefore needed to set up its own local legal entity. One of the main challenges was to set up Momenta's new company in Germany remotely. After the set-up, the company needed additional services such as payroll and accounting services.
This all had to be done remotely while overcoming language barriers and time zone conflicts.
THE SOLUTION
Momenta is based in China and was recommended by an existing Chinese client to get in touch with Consultinghouse as their mission is to help international companies successfully set up and grow their business in Germany. Consultinghouse further was able to overcome the language barriers as Momenta was not able to communicate in German with the German authority who often do not speak English. Consultinghouse acted as a bridge-builder between the client from China and the German authorities. They served as the main point of contact on both sides. This made it possible to eliminate hurdles and implement solutions quickly.
After a few efficient meetings the plan and roadmap of the cooperation were set and ready to be implemented.
"The cooperation with Consultinghouse has been very successful, especially with helping us set up our company to be able to run efficiently in Germany."
by 朱悦 \ Zoey Zhu, Business Development
THE BENEFIT
Thanks to the fast and efficient ramp-up of the company, Momenta was able to take up their local operations quickly and had a fast "go to market" approach. This fast setup enabled Momentas to onboard its local employees quickly.
The cooperation between the Momenta HR department and the Consultinghouse customer success teams has been transparent and reliable despite the language barriers and time zone differences.
For more information about Momenta Germany, please visit www.momenta.ai
LET US BE A PART OF YOUR SUCCESS STORY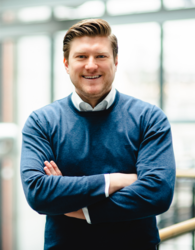 WHY US?
Strong experience in supporting foreign companies to develop their business in Germany
Our clients success is our success. Our objective is to grow along our clients
We are family owned. Our long- term perspective allows for good strategy and decision-making
Book your advisory call today
We help you to assess the current phase of your business and to build your personal roadmap about how your business can start and grow in Germany.
Market Entry Newsletter
Our newsletter covers the news you need. Subscribe now.