BUSINESS CHALLENGE
UXP Systems head office is based in Canada. As the company decided to hire local and Canadian employees for their German branch, they needed specific administrative guidance in terms of registration of their local and foreign employee for payroll, tax and social security in Germany.
The company started only with a small number of employees, but planned for a fast ramp up to serve and satisfy the increasing demand from their European clients. This is why they required a service provider that was capable of processing a small number of payroll but is also flexible enough to adjust to the demand of a fast growing startup.
As it was a fresh start for the company and most of the employees in Germany, UXP Systems required a clean set up and registration for all its local and foreign employees and for them self as new employing company.
OUR APPROACH
As a response to the challenges in terms of payroll, Consultinghouse registered UXP Systems as an employing company to the German social security- and tax system. After that, the application of German payroll tax number was also done. Once the company was set-up as employer company in Germany, all of the UXP Systems employees were registered with the German payroll and social security system. Due to checklists specially adapted to the client, also the foreign employees were quickly and easily on-boarded.
Consultinghouse designed a successful payroll solution matching the unique requirements of a fast growing startup company with having only a few employees on their payroll but a large number after a few moth of operations. By using flexible and uncomplicated processes in handling the payroll, it was possible for Consultinghouse to guide the ramp up of new local and foreign employees and to process pay slips according to the specifications of UXP Systems and their employees.
Consultinghouse provided a single point of contact for both employer and employee along the entire collaboration. Thus it is possible to answer all questions from employer and employee side related the payroll and HR operation as well as to see and solve issues before they occur.
THE OUTCOME
UXP Systems has successfully established their business in Germany and expanded their operations from here into Germany and other European countries. The integration of the local as well as foreign employees went smoothly and without any complication. This allowed successful business operations from day one.
By having an experienced consulting and payroll provider on its side which understands the needs of a tech start- up, UXP Systems is able to focus on its core business. Furthermore, they do not need to concern themselves with payroll issues, as this side of the business is taken care of by Consultinghouse.
By providing a single point of contact to the employee as well as the employer, Consultinghouse supports UXP Systems in reducing risk and takes over the complex payroll calculation and administrative processes. This effectively helps the company not only to save time and money but drives value in a fast moving tech industry when operating in Germany.
This reliability has gained a very high degree of satisfaction from both employers and employees.
For more information about UXP Systems Germany, please visit www.uxpsystems.com .
LET US BE A PART OF YOUR SUCCESS STORY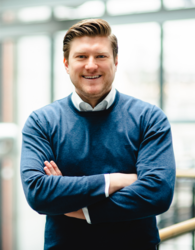 WHY US?
Strong experience in supporting foreign companies to develop their business in Germany
Our clients success is our success. Our objective is to grow along our clients
We are family owned. Our long- term perspective allows for good strategy and decision-making
Book your advisory call today
We help you to assess the current phase of your business and to build your personal roadmap about how your business can start and grow in Germany.
Market Entry Newsletter
Our newsletter covers the news you need. Subscribe now.