BUSINESS CHALLENGE
Edusys required to setting up an office in Germany to expand their business operations in a new market as well as to explore further business opportunities in the European market. To do so, EDUsys required a professional advisory to successfully manage their complete business cycle in a new environment.
Key challenges:
Evaluation of the right market entry modes for EDUsys to develop its business in Europe
Selection of the best location aligned with the company's requirements
Process of incorporating an independent legal company in Germany
Managing local operations
HOW WE HELPED
Consultinghouse provided fundamental strategy consulting starting from the market entry planning to a suitable location aligned with the company's requirements to for a fast and most efficient market implementation. Our team has successfully designed the process of business incorporation and personally guided EDUsys throughout the establishment of their office in Germany.
After the completion of the registration Consultinghouse supports EDUsys by providing accounting* and & payroll services that would help the company to stay compliant with the German statutory law.
Services provided:
Strategy consulting in regarding to entering the German market
Incorporation of a legal entity in Germany
Professional services in regard to local operations
HR & Payroll Advisory
THE BENEFIT
EDUsys was successfully established in Germany. Since EDUsys GmbH started its business operations in Germany the company was able to continuously developing its business in the European market while Consultinghouse provides strong guidance on the strategy as well as operational side.
Due to Consultinghouse's experience of 30 years supporting international companies in Germany, EDUsys is successfully capitalizing on its market opportunities in Germany.
For more information about EDUsys, please visit www.edusysglobal.com .
LET US BE A PART OF YOUR SUCCESS STORY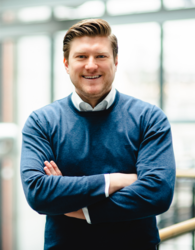 WHY US?
Strong experience in supporting foreign companies to develop their business in Germany
Our clients success is our success. Our objective is to grow along our clients
We are family owned. Our long- term perspective allows for good strategy and decision-making
RELATED BUSINESS SOLUTIONS
Book your advisory call today
We help you to assess the current phase of your business and to build your personal roadmap about how your business can start and grow in Germany.
Market Entry Newsletter
Our newsletter covers the news you need. Subscribe now.