BUSINESS CHALLENGE
Unbounce's head office is based in Vancouver, Canada. When the company decided to open a representative office in Berlin and started to send out and recruit new employees, they needed specific administrative guidance on how to register their employees with the German payroll system, tax authorities, and social security. Furthermore, Unbounce wanted to avoid having too many points of contact and therefore wanted to have the monthly accounting* along with the monthly payroll processing under one roof and centered with a single point of contact.
As it was a fresh start for the company and its employees in Germany, Unbounce needed to not only register itself as an employer but set up and register all of its employees. Furthermore, Unbounce needed assistance with the related administrative tasks and coordination between both the private providers and public agencies.
Because the team grew relatively fast in Berlin, Unbounce required a payroll solution for its employees in Germany. The company needed a payroll solution that was flexible enough to cover this requirement and able to adapt to the conditions of a fast-growing start-up company, especially in terms of onboarding of employees as well as the entire handling in communication.
Due to the structure of Unbounce in Germany and the various employment categories and employment statuses of the employees, each payroll needed to be calculated individually.
Unbounce needed a partner capable of taking over the disbursement of salaries and the calculation of social insurance and wage tax, so that they could focus 100% on their core business and their clients in Germany
THE SOLUTION
Consultinghouse has assisted Unbounce in setting up a customized and flexible employee payroll solution, matching the changing requirements of a fast-growing start-up company. All these efforts ensure that the payroll processing is managed accurately and in compliance with German payroll legislation.
In addition, Consultinghouse supports Unbounce by providing ongoing accounting* services, which also helps the company to remain compliant with German statutory law. Along with that, our legal partner, Counselhouse, is guiding Unbounce's HR department through the German employment law and contract law, especially with regard to immigration of foreign expats coming to Germany or the onboarding procedure of designing contracts for local talents.
Beyond the operational support, Consultinghouse acts as a single point of contact for both Unbounce Headquarters in Canada and the German authorities for all payroll and accounting* related matters. This efficient communication process drives a rapid decision-making process that allows for solving issues quickly.
"We made a very tactful decision inside of our firm to get out of the payroll topic — to partner with Consultinghouse and take advantage of their payroll and payment solution in Germany was a great idea."
Melissa Friday, Unbounce HR
THE BENEFIT
Rather than hiring employees with payroll expertise and keeping them current on evolving payroll laws and regulations, Consultinghouse handles it all. The Unbounce Team in Germany, as well as in Canada, can focus on delivering higher value guidance and support to our clients, while not worrying about Payroll or Accounting deadlines or regulations in an unknown German market.
"We made a very tactful decision inside of our firm to get out of the payroll topic — to partner with Consultinghouse and take advantage of their payroll and payment solution in Germany was a great idea." - Melissa Friday, Unbounce HR
One of the biggest benefits is the increase of available time for Unbounce. The company now has the opportunity to focus much more on their own employees, company values, and their customers.
"Our employees used to focus on payroll and accounting, but it can now focus on more high-value services. It allowed us to go back and fill the payroll void with advisory services, with conversations to help our clients achieve goals, rather than manage an in-house compliance system." - Melissa Friday, Unbounce HR
For Unbounce, it's a win-win-win — with increased efficiency, growing revenues, and improved client relationships.
Consultinghouse is using the cloud-based platform "MyDashboard." This cutting-edge communication hub helps to orchestrate the collaboration between Unbounce and their employees. Using the MyDashboard feature, Consultinghouse is able to simplify the entire client collaboration and communication.
For more information about Unbounce Germany, please visit www.unbounce.com .
LET US BE A PART OF YOUR SUCCESS STORY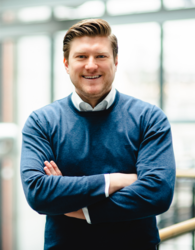 WHY US?
Strong experience in supporting foreign companies to develop their business in Germany
Our clients success is our success. Our objective is to grow along our clients
We are family owned. Our long- term perspective allows for good strategy and decision-making
RELATED BUSINESS SOLUTIONS
Book your advisory call today
We help you to assess the current phase of your business and to build your personal roadmap about how your business can start and grow in Germany.
Market Entry Newsletter
Our newsletter covers the news you need. Subscribe now.