THE CHALLENGE
Declaration of sales via One-Stop-Shop (OSS).
The registration for the OSS procedure has been possible since April 1, 2021, at the Federal Central Tax Office (BZSt). A calendar quarter is always the taxable period. All distance sales from Germany and other EU member states are declared (reported). Being from the UK, the company needed a VAT and OCC registration to conduct its business and sales in Germany and continental Europe.
THE SOLUTION
The OSS procedure is intended to simplify Inner-European trade.
A registration takes place at the tax office of the corresponding country of destination and you have to register there for tax purposes. A sales tax return and the sales tax on the sales generated in other EU countries must be paid in the respective country of destination.
THE BENEFT
All bureaucratic steps will be completed in a single spot. Accordingly, domestic and foreign companies, such as those from the UK, that trade across borders within the EU internal market, can only register once for tax purposes with the Federal Central Tax Office. Sales tax registrations in the individual countries can be omitted under certain conditions.
Instead of different delivery thresholds, a uniform threshold of EUR 10,000 (net) will apply in the future for certain sales. Above this amount, VAT is generally payable in the country of destination. Billing is done centrally with the help of OSS.
LET US BE A PART OF YOUR SUCCESS STORY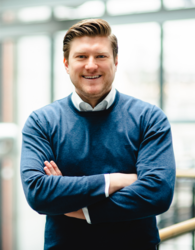 WHY US?
Strong experience in supporting foreign companies to develop their business in Germany
Our clients success is our success. Our objective is to grow along our clients
We are family owned. Our long- term perspective allows for good strategy and decision-making
Book your advisory call today
We help you to assess the current phase of your business and to build your personal roadmap about how your business can start and grow in Germany.
Market Entry Newsletter
Our newsletter covers the news you need. Subscribe now.