THE CHALLENGE
As the direct-to-consumer (D2C) "revolution" is rapidly gaining pace, Huboo is at the forefront to address the increasing complexity of retail fulfillment as customers continue to demand faster delivery times.

As a logistics and e-commerce business, Huboo manages a variety of different supply chains in order to provide a seamless customer experience. In addition, Huboo offers a platform for brands to manage their own fulfillment operations.

Huboo is a global company with the aim of revolutionizing the way people communicate. It provides a platform that allows users to create and share content and has been successful in expanding its business to different countries, including Germany. In order to expand its business to the German market, Huboo did not only look out for advice with regard to incorporating a new German subsidiary but also for a local partner who can support Huboo also on the operational side to quickly scale its business.
After incorporating a new German legal entity at the end of 2020 only two years later Huboo has been extremely busy scaling its business in Germany.

The company's growth strategy is to set up more offices in major cities and hire more staff, while also expanding its online presence.
New German-based employees have to be onboarded swiftly and accurately to support a successful registration with German authorities
Monthly accounting data have to be processed accurately and on time.
New systems and processes have to be introduced to support business growth
THE SOLUTION
Consultinghouse supported Huboo to successfully incorporate a German GmbH in 2022.

As part of their growth strategy, they wanted to expand internationally and were looking for support in incorporating a German GmbH.

Consultinghouse helped them set up all the legal structures needed to operate in Germany making sure that their employees were correctly registered. We also ensured that they had the right licenses and permits.
In addition, ConsultingHouse prepared all the paperwork needed for setting up the German GmbH so that it could be registered with the relevant authorities within 6 weeks.

Consultinghouse is proud to announce our partnership with Huboo.
As part of this partnership, Consultinghouse is providing Huboo with thorough accounting services, including financial reporting and budgeting. In addition, they will also provide payroll services so that Huboo can focus on growing its business without worrying about the time-consuming tasks of managing payroll.

We are thrilled to announce the launch of our new shared Slack channel, as well as a shared Google drive. These tools allow us to collaborate and communicate in near-real time on any project.

In addition, Consultinghouse is taking care of the monthly bookkeeping directly in SAP by Design to further support Huboo's continued growth.

This allows Huboo to focus on its core strengths—product development and marketing.
To learn more about Huboo and how its network of fulfillment centers across the UK & mainland Europe fulfill eCommerce orders from all over the world please visit www.huboo.com
THE BENEFIT
All bureaucratic steps will be completed in a single spot. Accordingly, domestic and foreign companies, such as those from the UK, that trade across borders within the EU internal market, can only register once for tax purposes with the Federal Central Tax Office. Sales tax registrations in the individual countries can be omitted under certain conditions.
Instead of different delivery thresholds, a uniform threshold of EUR 10,000 (net) will apply in the future for certain sales. Above this amount, VAT is generally payable in the country of destination. Billing is done centrally with the help of OSS.
LET US BE A PART OF YOUR SUCCESS STORY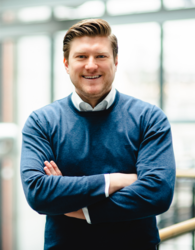 WHY US?
Strong experience in supporting foreign companies to develop their business in Germany
Our clients success is our success. Our objective is to grow along our clients
We are family owned. Our long- term perspective allows for good strategy and decision-making
Book your advisory call today
We help you to assess the current phase of your business and to build your personal roadmap about how your business can start and grow in Germany.
Market Entry Newsletter
Our newsletter covers the news you need. Subscribe now.